WERNER LABELLED GERMAN TORRES
New Chelsea signing Timo Werner has been labelled the German Fernando Torres after he missed an open goal during the Champions League game between Rennes and the Blues on Tuesday night. His performance in front of goal reminded a lot of the Chelsea faithfuls about Fernando Torres.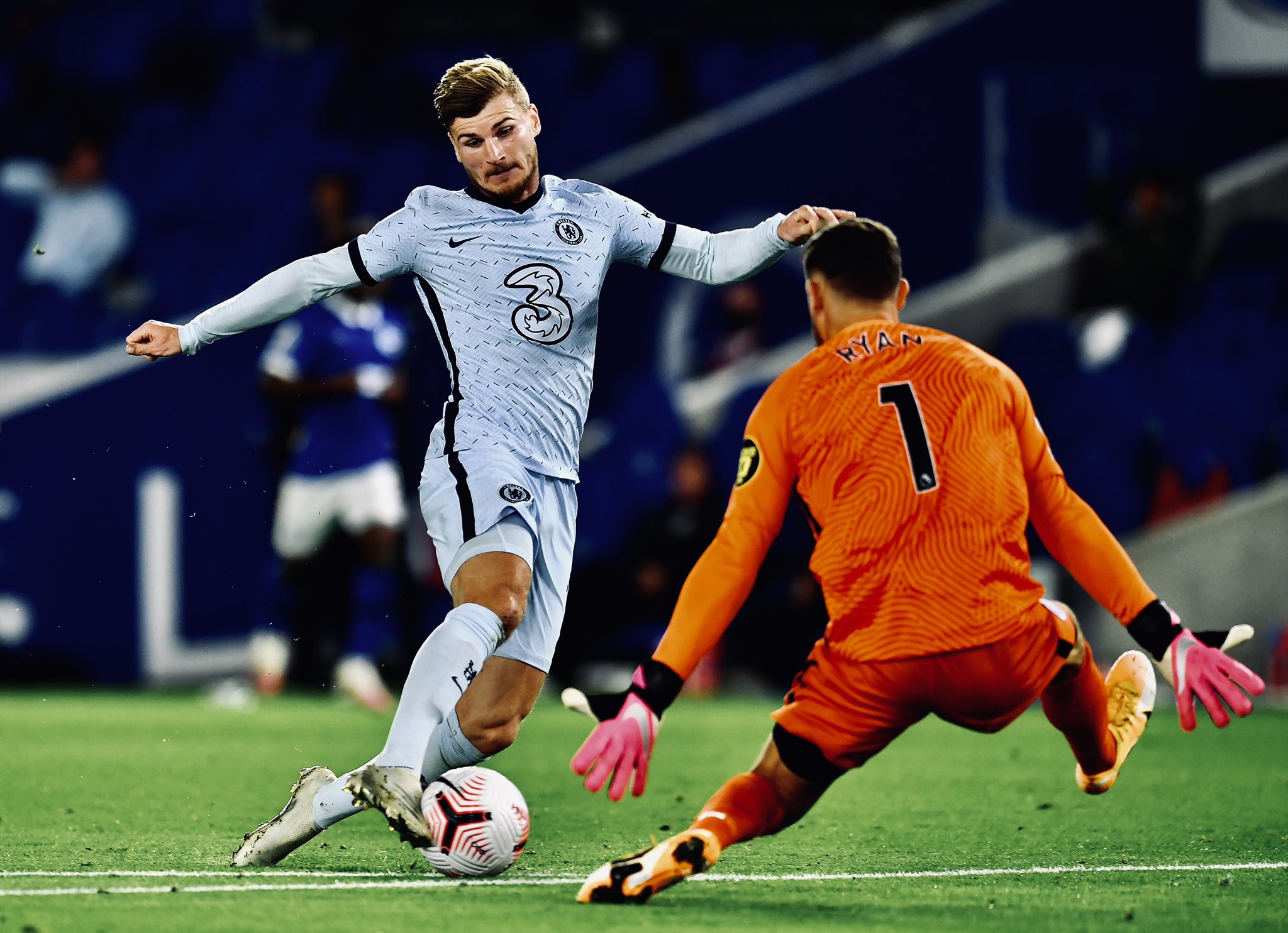 Spaniard Torres was a Liverpool player until January 2011 when Chelsea broke their transfer record to sign him in a £50m deal. He struggled to score goals for Chelsea on a consistent basis though the ex-Spanish international was still able to find the back of the net 45 times in 172 appearancesin all competitions.
Fernando Torres was a part of the Chelsea team that won the UEFA Champions League title at the end of the 2012/13 season. His biggest moment in a Blues shirt had come earlier in the semi-final second leg clash at the home of Spanish opponents Barcelona. He came off the bench to score an equalizer for Chelsea in a 2-2 draw at the Nou Camp and a 3-2 win on aggregate. Fernando Torres and Chelsea had won the first leg 1-0 at home.
Timo Werner rolled back the Fernando Torres years during the Rennes game earlier in the week as he missed an open goal plus several chances to score. The Blues had led through a Callum Hudson-Odoi strike before the goalscorer provided a gilt-edged opportunity for Timo Werner, but the German could not score from six yards out with the open goal gaping.
Since the international break in November ended, Timo Werner has struggled in front of goal. The Bluesbeat Newcastle United 2-0 away from home in the first game after the November international break and Werner missed some good opportunities though he was able to provide an assist for one of the goals. He continued his questionable form for Chelsea in front of goal during the Rennes game away from home. The Blues beat the French team 2-1 with a late Giroud goal to secure their place in the knockout stage of the Champions League.